3 New Ways to Use Timber Sleepers in Your Home
June 11, 2022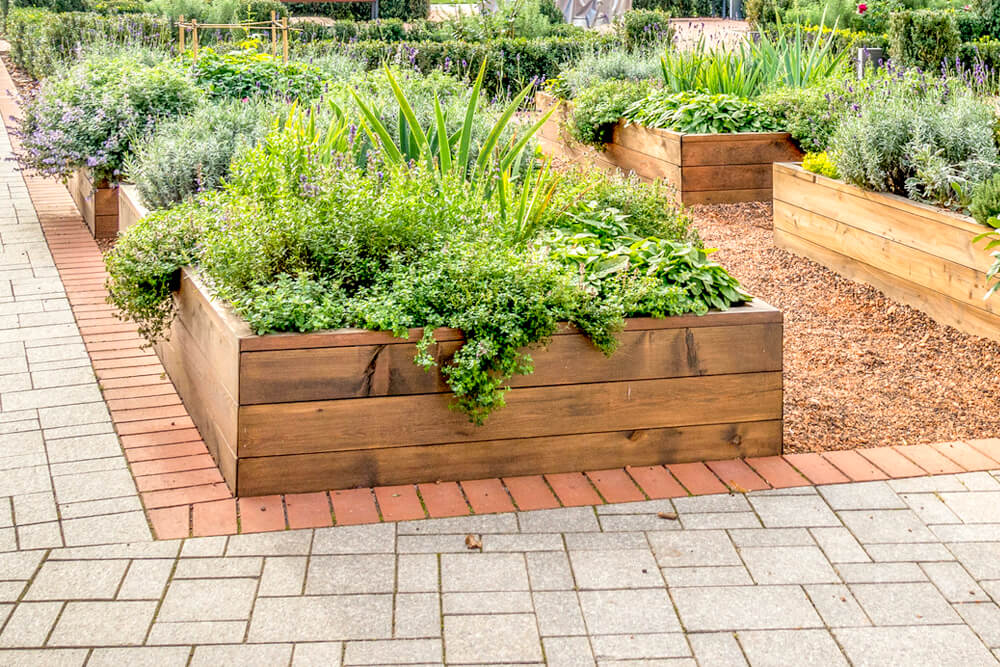 Humans have used timber sleepers such as red gum sleepers for centuries since the beginning of railway transportation. Wood was the first material to be laid between the rails, keeping them aligned and distanced properly. Today, concrete sleepers have replaced most wooden ones on railways worldwide. 
However, manufacturers still produce timber sleepers, and we widely use them for landscaping and gardening. There are many ways to be creative with timber sleepers, from raised flower beds to furniture and even stairs. In this post, we take a look at some new and modern ways to use timber sleepers in your home.
A Rustic Touch
Timber sleepers can serve a decorative purpose efficiently, especially if you are trying to achieve a vintage, rustic look. If the rest of your landscaping and architecture focuses on a classic, neutral feel, you can use timber sleepers to create solid structures and show off the beauty of the natural wood fibre.
You can also stain or paint wooden sleepers, cut them to the desired lengths, and adjust them to your liking, making them ideal for DIY projects.
Keep it Safe and Neat: Always Treat!
Before adding timber sleepers or wood elements to your home or yard, check to ensure the wood has been treated and is safe for interior or exterior decor. When using timber sleepers inside your home, the wood should be sanded down for a smooth finish to prevent splinters and possible injury. For structures outside the home, timber sleepers and other wood must be pre-treated against moisture, fire, mould, and sunlight.
Custom Fireplace Mantel
Newly purchased or reclaimed timber sleepers are ideal for crafting a show-stopping custom fireplace mantel. Mantels are the perfect place to display your family photos, memorabilia, and fine artwork, and offer the best place to hang your Christmas stockings!
Timber sleepers can be cut and shaped to focus on the lines of the wood and its natural colours when building a mantel. For a polished finish, sand the sleeper well and apply a lacquer. If you want a more rustic look, stain the wood and leave a matte or semi-matte finish. 
Rustic Raised Garden Bed
One of the most popular uses of timber sleepers is to build raised garden beds. Timber sleepers are sturdy enough to sustain the weight of the moist soil as long as they receive treatments against moisture and rot. They can also contribute to your garden's charm with their natural beauty.
Framed Stairs for Sloped Yards
If your yard or garden has a slope, you can build an easy yet incredibly impactful project using timber sleepers: framed stairs. Use timber sleepers as stair edges to create sturdy steps, thanks to their wide edges. You can use gravel to fill in the steps or level out the soil between the sleeper steps.
To ensure the success of your next DIY or construction project, it is important that you choose a supplier that knows the quality of the sleepers and can provide the best materials for your house. Fulton Bricks & Paving Supplies offers the best timber sleepers, pavers, pier capping, and other landscaping materials in the Melbourne area. Contact us today for your building, construction and paving needs.
Image Source: DIYs.com