5 Unique Garden Fence Ideas for Your Home
September 23, 2022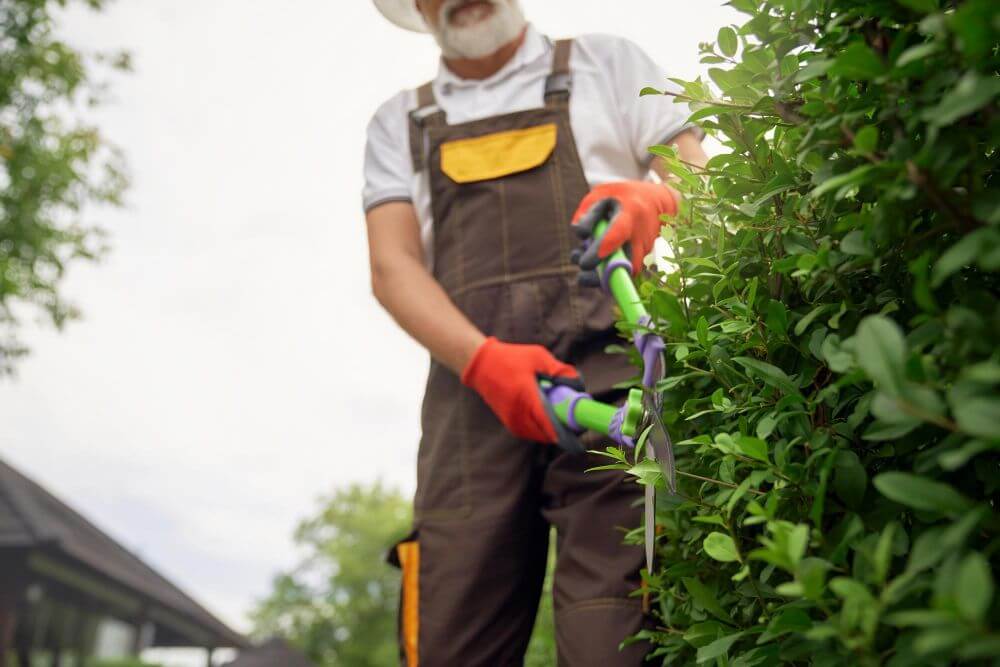 Fencing is almost always present around a house to delimit its property lines and provide privacy and security. However, there are other functions a fence can have, including aesthetic value and space organisation. Utilitarian fencing with an eye-pleasing design can contribute to the curb value of your home.
In this post, we explore 5 eye-catching fence ideas for your home that offer visual appeal, value, and functionality.
1. Green Wall or Hedgerow Fence
Living walls are one of the best ways to create a sustainable fence for your property. Hedgerow fences are beautiful, affordable, and sustain the local flora and fauna.
Green walls can adapt to many architectural styles, from minimalistic clean designs to wilder, more rustic yards. Planting green walls supports biodiversity, and you can enjoy bird songs or smaller visitors like hedgehogs and bumblebees.
2. Translucent or Transparent Fence
If you would love a fence that provides the security you need without restricting the view, transparent panels are perfect for your needs. Materials such as glass, acrylic, and plexiglass are suitable for this type of fence.
By comparison, plexiglass is one of the best materials for transparent fencing because it's more flexible and durable than glass. Glass or acrylic panels are ideal if you are fencing a smaller area, like the pool or a balcony.
3. Wattle Fence
A fantastic option for rustic, farm-style houses, wattle fences are an affordable option for any homeowner. This style is one of the oldest used by humans, and it was developed when farmers needed to keep livestock in a controlled area.
Wattle fences are made by weaving wooden branches between vertical stakes. You can also reinforce wattle fencing with clay or different sticky material that fills in the gaps between the twigs. However, if you don't need a solid fence, the simple weave of branches of a wattle fence is just right.
4. Edible Plant Fence
An edible plant fence is an ingenious and creative example of function and beauty. This variant of a green wall will not only keep you comfortable in your yard but also provides food.
Some of the best examples of edible plants that can serve as fencing are blueberries, elderberry, pomegranate, and hazelnut bushes.
5. Retaining Wall Fence
A brilliant solution for gardens is a combination of retaining walls and fencing. Retaining walls support wedges of soil that would have a longer slope naturally. You can use pavers, bricks, or concrete sleepers to build highly durable, functional retaining walls for your property. 
Sustainable Fencing Solutions and More
If you decide to construct a solid wall for fencing, choose materials that are distributed and sourced locally. It not only reduces the cost of the project, but it's a sustainable, eco-friendly solution that supports the health of your environment in the long term.
Our expert team at Fulton Brickyard will provide high-quality materials for your next construction project. We offer a variety of construction materials, including pavers, concrete sleepers, boral bricks and much more. Contact us today to discuss your needs!
Image source: Image by ArtPhoto_studio on Freepik