7 Ideas for a Dramatic Garden Makeover
August 31, 2021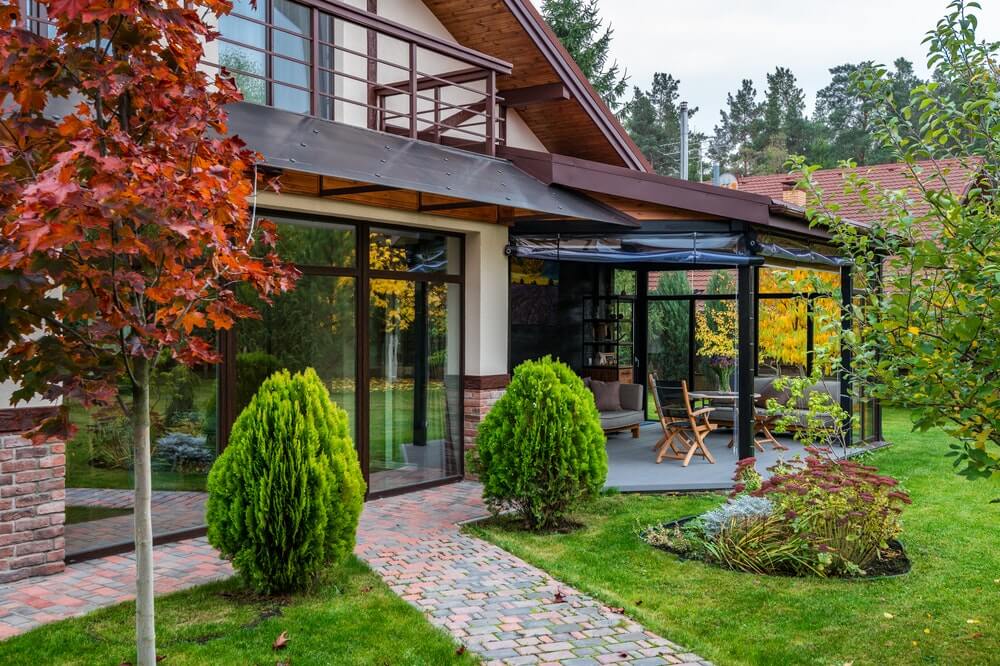 Gardening is soothing, and it rewards you with a beautiful landscape, a natural corner you can relax in, and recharge your batteries. If you love the idea of a beautiful garden next to your home, read on.
All of us crave change sometimes. If you feel that your garden needs a makeover, but you don't know where to start, we have compiled some ideas for you. 
1. Add garden lights
Changing the lighting is one of the easiest and most effective ways of changing the look and feel of a space. Your garden is no exception and adding some garden lights can make it look magical in the evening. You can also use lights to draw attention towards the main interest points in the space.
2. Build a paved walking path
If you don't have a walking path, you should consider building one. It can be simple and natural-looking, like a natural stone and gravel path. You can also build a neat, symmetrical path if you want a more manicured look. 
3. Put up a decorative garden wall
Walls can delimit certain garden areas from the others, hide your gardening supplies, decorate the edges of your property, etc. There is a huge variety of materials for walls, from limestone or bluestone or concrete or brick.
4. Build an insect hotel with bricks, sticks, and wood
The cutest project you can have for your garden is to build an insect hotel. It is a great craft to do with your children, as you can teach them about the importance of insects in our ecosystem. Get some bricks, wooden chippings, sticks, and hay to build your own little insect shelter.
5. Pave an area for a table with chairs
If you love eating or having your coffee in the garden, pave an area where you can enjoy some shade or some sunshine. Placing your outdoor furniture straight on the grass or ground can damage it, and damage the landscape too.
6. Use stones to define a campfire area
What's more romantic than a campfire in your own garden? For safety and for a good look, pave the area around the campfire with stones.
7. Replace your garden wall
If you have a garden wall that looks a bit dull, old, or damaged, it's time for a bigger project. Replace your garden wall with a good quality one. Take your time to choose a design you will love for decades to come. Also, be mindful when you pick the pier caps to match the rest. 
Are You Ready to Start Your Own Garden Project?
Have any of these ideas inspired you to improve the look of your garden? If you are looking for bricks, pier capping, pavers, or any other construction materials Melbourne-based Fulton Bricks & Paving can help. Don't hesitate to call us or contact us online. We have all the supplies we need for your project, and we are happy to advise you on what exactly you might need for your project. 
Don't forget to check out our website for beautiful pictures of our customers' garden projects as well. Who knows, that might just inspire you to get started on a project of your own too!