7 Ways To Make The Most Of Small Inner-City Outdoor Space
November 1, 2021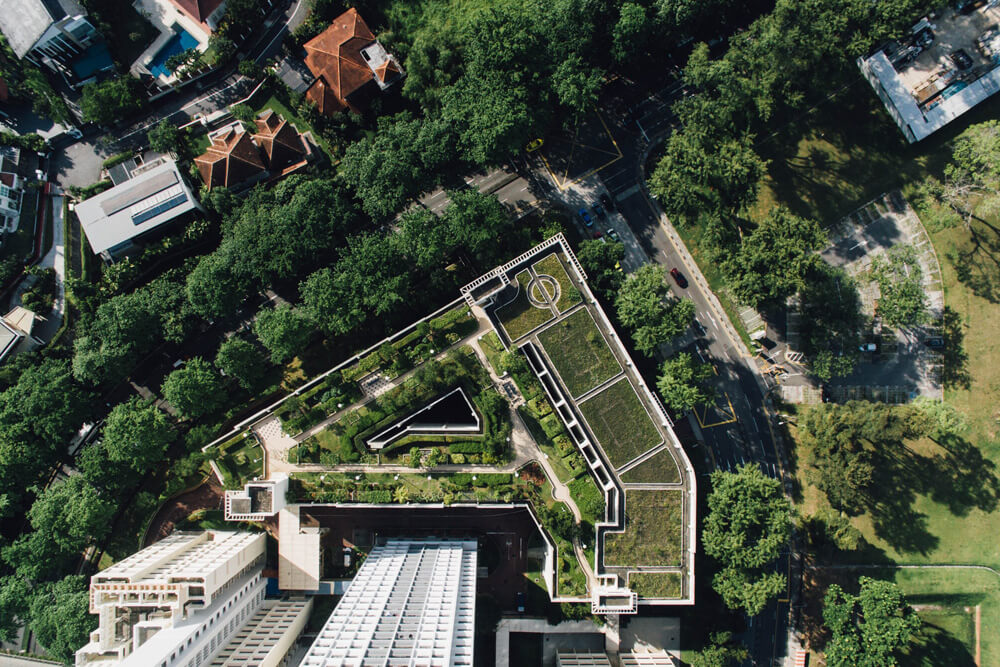 Do you live in an inner-city area? Does your home have a tiny rooftop, yard, or balcony?
With a bit of creativity, you can use every bit of space to mitigate the claustrophobic effect of a stark city backdrop and high buildings surrounding your home and turn your tiny outdoor space into a lovely sanctuary to enjoy with family and friends.
Seven Small-Space Landscape Design Ideas
Here are seven ways to turn your small inner-city outdoor space into a unique, liveable area.
1. Find a common design theme or focal point
Central to any small-space landscape design idea is to find a design theme and create a focal point.
Find some inspiration by looking out your windows to see what your current outdoor space looks like, and then imagine what it could be. If this is hard, call in the help of a creative friend or professional landscape designer to help you form those ideas.
2. Build a cover
Having a cover of some sort creates privacy between your space and adjacent buildings, and it looks good. You may be able to cover the entire area between your house and the boundary wall with a tarp. Should you prefer a pergola, building it with timber is another idea.
3. Introduce a water feature
A water feature could be the highlight of your outdoor space. Consider integrating Boral bricks or concrete sleepers into the design, and add discreetly positioned lights to create a wonderful atmosphere.
4. Add a fire feature
Create a camping atmosphere in your outdoor space. Whether you choose a fireplace or a fire pit, you will welcome this on those colder evenings. Sandstone or terracotta pavers are eye-catching and could work well in your fire feature design.
5. Garden spaces
Adding a bit of colour or greenery into your overall design is a great idea. You could do this in the tiniest possible space by building a raised garden bed or using some flower pots. Using flowers, plants, or even vegetables will add a great atmosphere.
6. Built-in seating
Built-in seating is an excellent way of turning 'unusable' spaces into functional, usable areas. Examples of unusable spaces include the garage's rear wall or the high wall between you and the neighbours. Redgum sleepers or some other timber types make great seating, and you could round it off with pavers of a design and colour that complement the sleepers.
Consider designing the seating to open to create storage space for cushions and other outdoor equipment.
7. Sunken areas
A sunken fire pit that integrates a seating area offers an interesting variety to any small outdoor space, but it also adds more privacy from neighbours. It is good to use timber sleepers to build the retaining walls to form the square, sunken area.
Fulton Brickyard At Your Service
Fulton Brickyard offers advice and solutions to domestic and commercial customers throughout Melbourne's metro area. We stock resilient and expressive landscaping products made by Australian manufacturers.
With our range of bricks, pavers, sealers, and edging solutions, you can turn your vision for your landscape into a reality.