The Benefits of Retaining Walls – It's More Than Just Visual Appeal
June 8, 2021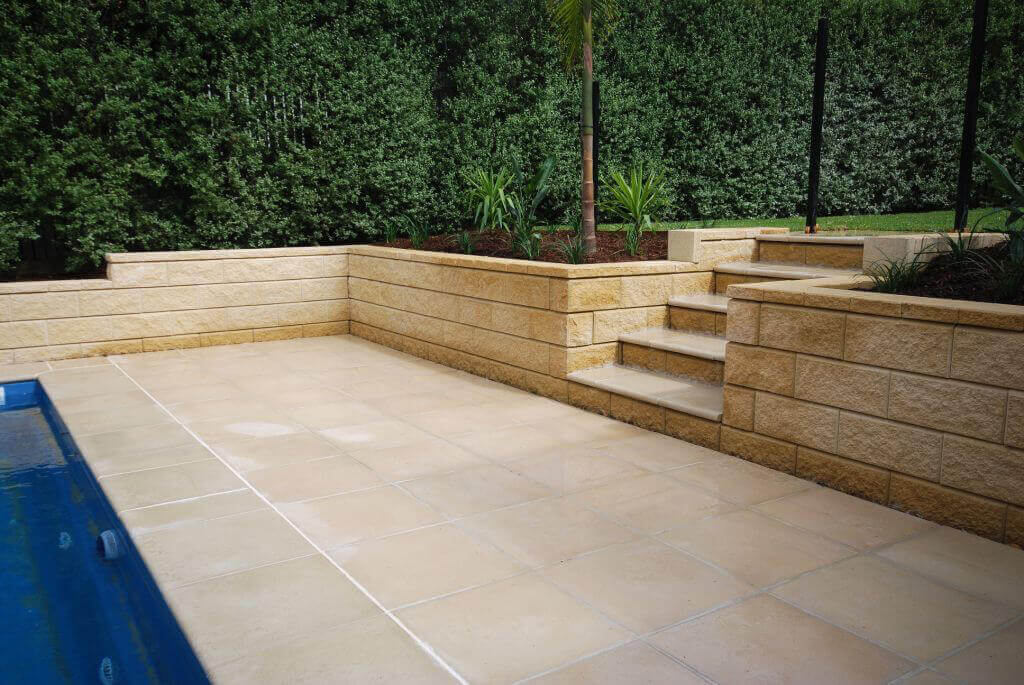 If you ask landscapers, one of the most exciting jobs they come across is building a retaining wall. Putting in patio bricks or paved stones brings about a nice finished product but the process can be quite repetitive. With retaining walls however, each one is different. The contours of the land and the type of wall that has been requested dictate the different demands that the job will present. Not to mention, retaining walls are an eye-catching feature to any yard and a point of pride for those responsible for its construction. In addition to the obvious visual appeal, there are an array of other benefits that building a retaining wall brings to your yard.
Aesthetics
The first, and most noticeable benefit of a retaining wall is the visual effect that it creates. A retaining wall is a beautiful focal point for your yard and one that draws the attention of your guests. Perhaps most importantly, it improves the feeling you have of your own yard when looking out through your windows. The visual appeal adds value to your home and can be that selling point when it comes time to move.
Water Management
Retaining walls are able to manage the flow of water in your yard by directing it to areas that are better suited to deal with runoff This will prevent water from pooling in unwanted sections of your lawn or collecting right next to your house. Retaining walls can be built to direct water in whichever direction is best suited for your property.
Preventing Erosion and Structural Support
Rain and water over time will erode your soil, mulch, rocks, or whatever material surfaces your lawn. A retaining wall provides a layer of protection from this natural process, maintaining the soil in place instead of slowly allowing it to spread its way across your property. The retaining job that these walls provide is also a structural benefit to your lawn, holding everything in place. Especially on properties where there are many contours in the land, a retaining wall has the added benefit of being a barrier to prevent soil and earth from sliding forward and creating a mess of your property.
Final Thoughts
Investing in a retaining wall will improve the visual appeal of your property; it will improve how you feel about your house; and it will improve the overall value of your home. A retaining wall is a structural improvement to your lawn, holding everything in place and sending runoff water where you want it to go instead of collecting in the middle of your lawn or puddling alongside your house.
Retaining walls can be built from a variety of different stones that accent your lawn or create a stand-alone focal point of your yard. You will no longer have worries about hosting guests and wondering what they might say when they leave. With a retaining wall catching the eyes of your visitors, you'll be fielding a lot more suggestions to host gatherings amongst your circle of friends.