Everything You Need to Know to Choose the Right Pool Deck for Your Home
June 8, 2021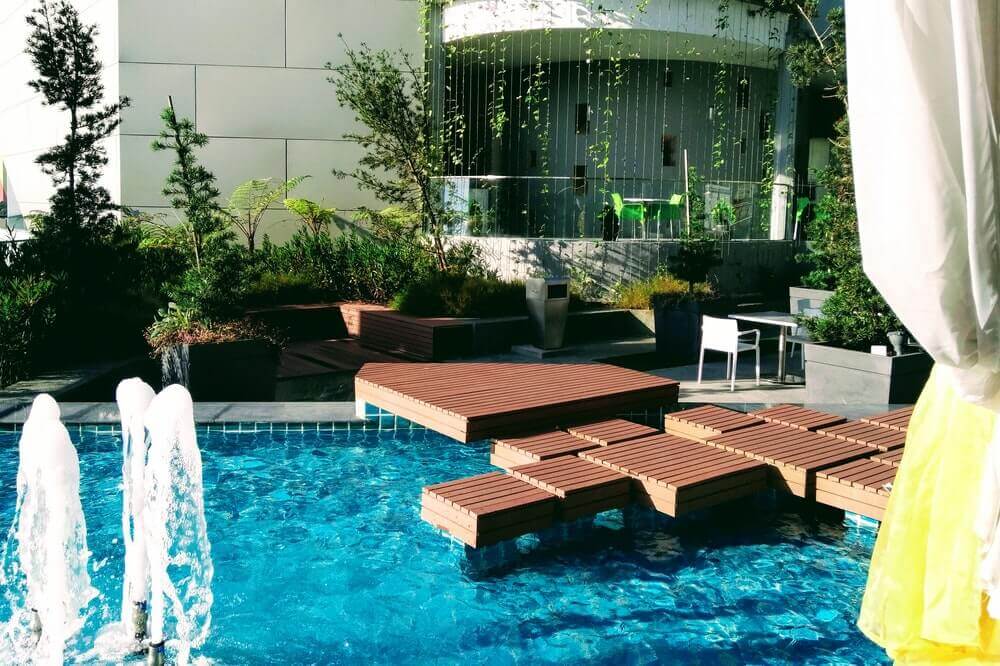 If you've found your way to this article, chances are you're thinking of installing an in-ground pool, you've encountered irreparable damage to your current decking, or it's just time for a backyard facelift. Whatever the reason, let us help point you in the right direction when it comes to choosing the material for your pool deck. A lot of the decision-making will come down to personal preference and the existing landscaping surrounding your pool, but here are a few things to consider when deciding what material is right for you.
Slip Resistance
It goes without saying that your pool deck is going to get wet. Without a doubt, you want to make sure that whatever material you surround your pool with is in some way slip resistant. This may seem obvious, but it's certainly worth mentioning.
Heat Reduction
In the dead of summer, the sun can bring scorching heat to the Port Phillip Bay area. The hotter it is, the more you will want to be relaxing and cooling off in your backyard oasis. A hazard here can be the heat generated by the deck of your pool. Walking around your deck barefoot on an ill-equipped surface can be anything from uncomfortable, all the way to unbearable. Protect your family's feet and make sure your pool decking has a heat reflecting attribute.
Materials
With the two safety concerns out of the way, it's time to take a look at the different materials with which you can outfit your pool deck.
Concrete
Concrete is the tried and true material in this section. It is generally slip-resistant (though you can easily coat it with a slip-resistant layer for added protection), and relatively affordable. As well, concrete doesn't overheat too badly under the sun's rays. Concrete may not have that "wow" factor, but it is one of the most practical options available.
Brick
Brick is another potential suitor for your pool decking. Brick is slip resistant and is available in a variety of different colours to match the look that you're going for. Laying brick is a bit more time consuming and depending on the colour you go with, it can be hot under your feet.
Paved Stones
Paved stones are like poured concrete but are cut into manageable sizes and lock in place with one another. It's much quicker to repair a broken slab if you need and the surface acts like concrete in that it is slip resistant and reflects heat, depending on the colour of the stones.
Wood
Wood is a visually appealing surface but requires more upkeep than other options and can become slippery when wet.
Stone Tile
Stone tile is perhaps the crème de la crème of the pool decking options, but it will cost you a pretty penny.
Tile
Tile has a nice appearance as well but can become very slippery when wet.
Final Thoughts
Given the slew of options available to you when it comes to pool decking, you will have to weigh the pros and cons of each surface for yourself. Do you want something visually appealing, or are you looking for something more affordable and practical? If you are having difficulty deciding, let one of our experts help point you in the right direction. They've seen more than their fair share of pool decks and can provide you the best advice on what works, and what doesn't.