Choosing Pavers for Your Patio
December 6, 2021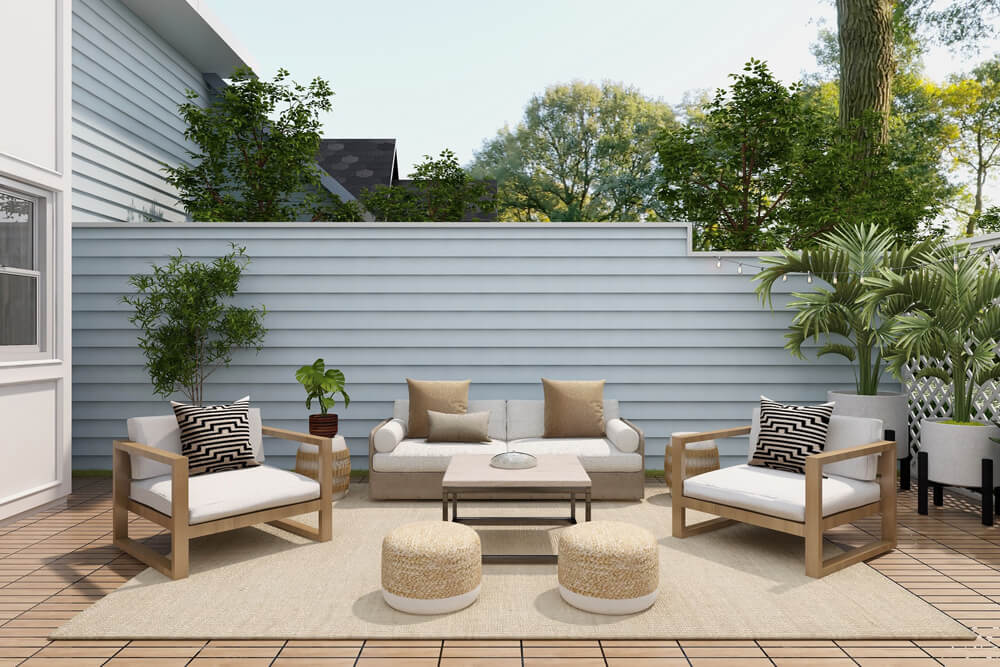 People love their patios. Often connected to the house, patios make it possible for families and friends to gather outdoors on a beautiful day to enjoy a meal around a table, have pleasant conversations, or relax on a sun chair.
It is relatively easy to build a patio, and you can find many great ideas online or from other people. You can ensure that your patio stands out by using pavers creatively.
First: Sketch Out Your Dream Patterns And Layout
Some people can create and follow a mental design or plan, while others may need a physical plan of some sort to feel more in control of their project. These days, design software is available, but if you are not familiar with its use, you may be better off drawing a picture of what you want your patio to look like.
Regardless of whether you decide to use design software or not, it would be good to start by drawing a picture of the patio, and make sure you include:
The measurements of the patio floor area
The placement/positioning of the pavers
The types of pavers you need
The paver colours you like (also combination of colours)
If possible at this stage, an idea of the pattern design you prefer
How different paver elements will complement one another.
You might also want to seek assistance from landscaping experts by getting in touch with your local landscaping company.
Next: Choose The Pavers For Your Patio Area
Your supplier will likely have a wide range of paver types, colours, and sizes available to you. Take your time when selecting the most appropriate pavers. After all, the patio floor will become a permanent feature of your property, and you don't want to make a mistake.
Some people may choose to use sleeper timber, concrete, or tiles for the floor when building a patio. However, the following three paver types may also be a good alternative option you can consider for this purpose:
1. Clay Pavers
The clay used in clay pavers is heat-treated before being shaped into blocks. They are easy to lay in various patterns, and clay pavers will also retain their colour over time.
The wide range of available colour options makes clay pavers a popular choice for homeowners.
2. Sandstone Pavers
A characteristic of sandstone pavers is that it offers a smooth and seamless surface for your outdoor areas. These pavers are low maintenance and will last for years.
Sandstone pavers come in a variety of shapes, finishes, and colours. You can mix things up, choosing a mixture of different shapes or colours.
3. Terracotta Pavers
Terracotta paving typically has a warm, rich red colouring, and it is very durable.
Another stand-out characteristic of terracotta paving is that you can use it indoors and outdoors, which offers a seamless transition between both living spaces.
Terracotta is an excellent material for patios and outdoor cooking areas, one reason being that it is so easy to clean.
Fulton Brickyard is ready to serve you
Here at Fulton Brickyard, we supply quality landscaping products whilst providing innovative advice and solutions to domestic and commercial customers at the same time. Our range of bricks, pavers, sealers, and edging solutions is here to help Melbourne homeowners and landscapers like you to turn your vision into a reality. Get in touch with us today to discuss your landscaping needs!