Consider These 5 Things Before You Makeover Your Backyard
March 3, 2021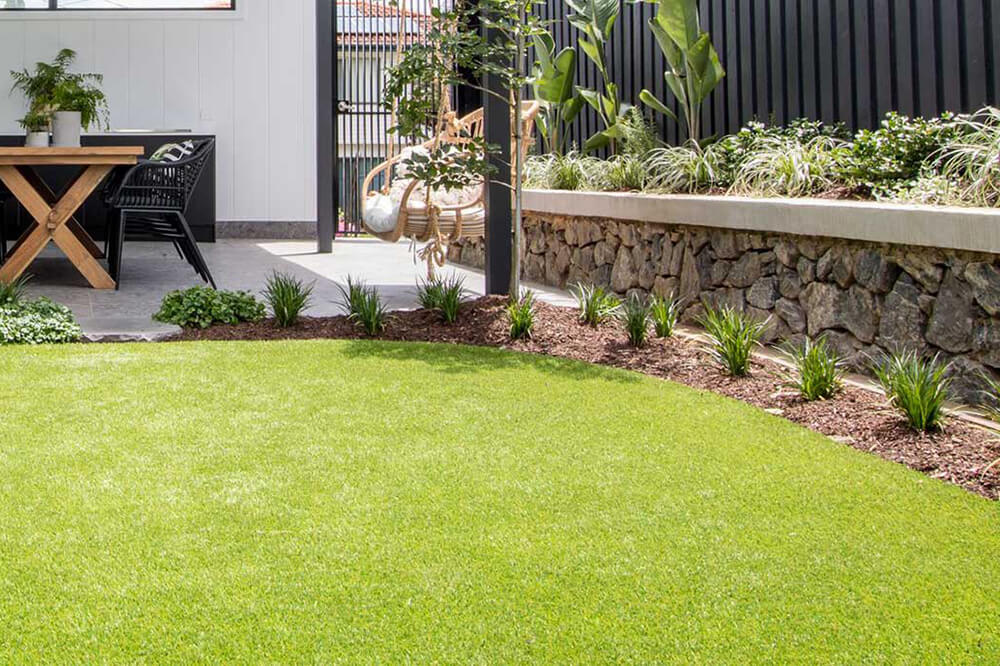 Giving your backyard a makeover is an exciting prospect since it will allow you to freshen up your property and potentially add value to it.
But before you go ahead and rip everything up, it pays to put some time and effort into thinking about what will do the new space justice. After all, you'll be spending a lot of time out there!
Here are our top 5 points for consideration before you makeover your backyard to keep in mind.
Purpose
What do you currently use your backyard for, and is this different to what you had in mind after the makeover?
For example, previously your outdoor space could have catered more towards the kids with a sandpit or swing. But, they are now grown up and you want to create a place for entertaining. You could even be looking to grow a vegetable patch to have a more sustainable lifestyle. Or, you may wish to install artificial turf since it's more pet friendly.
Write these goals down before you make any plans, since the final outcome will affect how successful your vision will be.
Layout
Whether your backyard is a sprawling manor or on the smaller side of things, making the most of the layout is key. Everything should feel in proportion and lead nicely onto the next section.
If you're unsure, it can be helpful to measure out your garden. Drawing up a plan beforehand will allow you to visualise it better. Plus, it can help you budget for the materials too.
Direction Of The Sun
Whether your backyard is north, south, east or west facing will impact what features will suit it best, along with their placement.
Most people want their seating or BBQ area to benefit from lots of sunlight. But, you'll also need to factor in room for parasols or other shading since it can be uncomfortable to sit out in strong sunlight.
Avoid placing entertaining areas in shaded parts of the garden, as they could be too cold to sit in during cooler months.
Materials
The materials you use in your backyard can include pavers, sleepers, natural stone, artificial turf, pool coping and much more. Such materials are available in a wide range of colours, textures and types from concrete to natural wood. 
Do your research before you buy, and be sure to visit plenty of builder's yards like our retail location here in Wantirna. Seeing the material in the flesh can give you a much better idea of its quality and suitability. Plus you'll benefit from being able to ask an expert in the flesh, which you won't find online!
Finishing Touches
Aspects such as plants, turf, hedges, fencing and pier caps can add a spectacular conclusion to any outdoor project. This is before you even consider furniture, which will add a level of comfort and style to your new space. Look out for materials that are durable, as well as being fade-resistant, especially when it comes to any paint or furniture.
Find Out More
Ready to get started with your outdoor project? Here at Fulton Brickyard, we help our clients in the commercial sector as well as the general public around the Melbourne area with all their building needs.
We stock a wide range of materials for backyards and driveways. We'd be more than happy to advise you on the best pavers to suit your particular project.
Alternatively, you can also email us at enquiries@fultonbrickyard.com.au, or give us a call on 03 9887 0134 and we'll get back to you.