What Is The Difference Between Brick Pavers And Clay Pavers?
February 24, 2021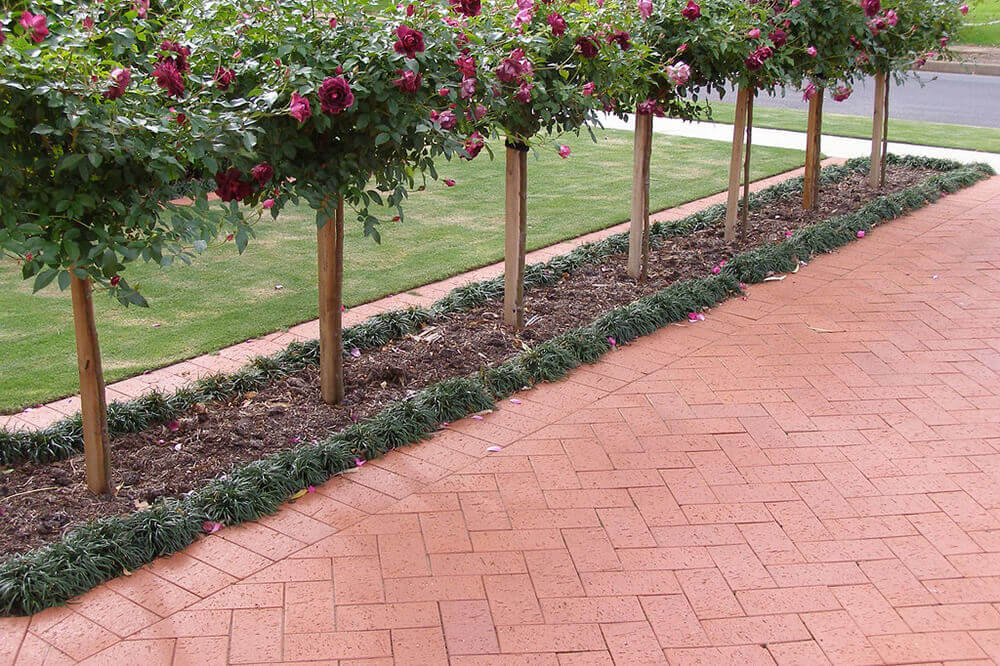 When it comes to choosing a material for your driveway, pavers are one of the most popular options. Available in a range of colours, it's incredibly easy to customise the look of your yard to exactly what you hand in mind when you use pavers. 
Unlike concrete, pavers are simple to lift and lay back down for building work or even to replace a broken or damaged paver. Though on that note, you'll find pavers are pretty durable!
The two main types of pavers are brick pavers and clay pavers. But what is the difference between the two, and which should you use for your project? Here's everything you need to know.
Block Pavers
Block pavers (also known as masonry pavers) are made from concrete. Unlike pouring concrete onto your driveway, when put into block form the material becomes a lot more sturdy. Another advantage with block pavers is that the cost is cheaper than brick pavers, so is ideal if you are looking to pave your driveway on a budget.
As concrete can be manufactured to any size, shape or texture this gives a lot of options depending on the look you are going for. You can also use block pavers to line your pool or even to protect your grass in the form of grass pavers. So, you could potentially use block pavers for each project within your entire driveway, yard or pool space.
Brick Pavers
Brick pavers (also known as clay pavers) are made using clay that is dredged from the seabed, before being heat treated into the familiar brick shape. The shape of brick pavers tends to be more uniformed, in that the bricks are all the same size and shape. Therefore, they suit driveway projects the most.
A huge advantage of brick pavers is they typically last anywhere between 50 and 100 years with the right care and maintenance. They also won't lose their colour over time, which is important when they'll be up against the strong Aussie sun. However, this does make them more expensive in comparison.
So Which Should I Go For?
Any type of paver benefits from being flexible in appearance and long lasting once installed. Brick pavers are cheaper and are suitable for a wider range of project types. However, if you want something extremely long lasting and can stretch your budget, clay pavers will offer an excellent return on your investment.
If you're still unsure, it can be helpful to view both options in person which you can do at our retail location. We can also help you calculate how much each option would cost, so be sure to measure out the area before your visit.
Pavers Melbourne
Are you interested in finding pavers for your driveway project? Fulton Brickyard is based in Wantirna. We help our clients in the commercial sector as well as the general public around the Melbourne area with all their building needs.
We stock a wide range of pavers in various colours, textures and materials. We'd be more than happy to advise you on the best pavers to suit your particular project.
Alternatively, you can also email us at enquiries@fultonbrickyard.com.au, or give us a call on 03 9887 0134 and we'll get back to you.