Landscaping Alternatives to Grass Lawns
February 1, 2023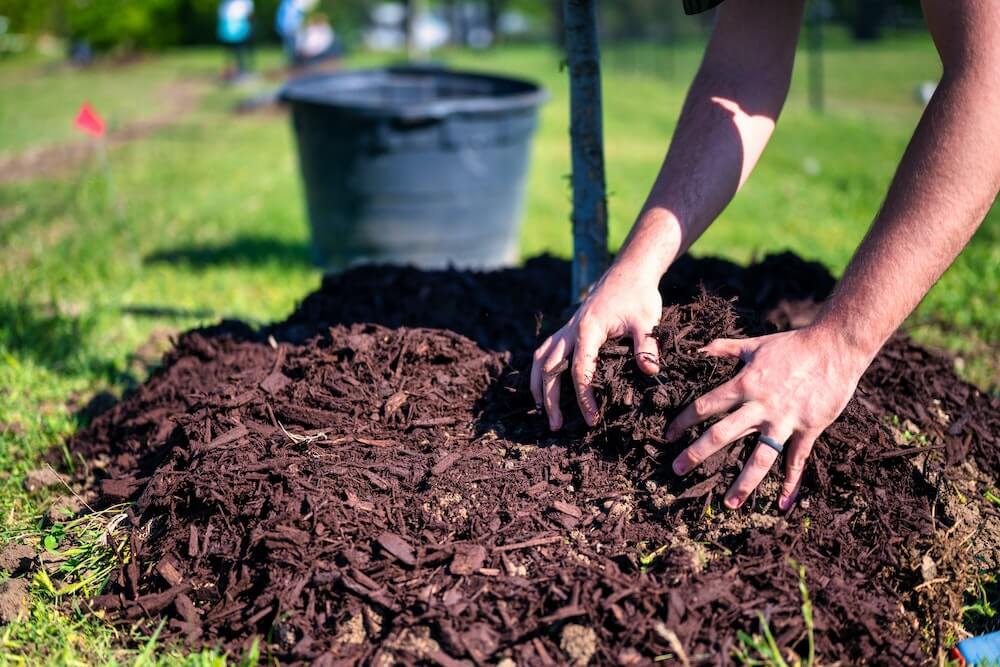 A green, luscious lawn is one of the classic signs that a property is well-maintained by careful owners. The sight of a perfectly manicured lawn can often stand out, making it the envy of everyone living in the neighbourhood.
Today, the perception of this style of landscaping is changing as society becomes much more environmentally oriented. Green, cut lawns can be frowned upon, as they have proven to be unsustainable and harmful to the environment. In this post, we take a look at some landscaping alternatives to grass lawns that can still help your backyard stand out.
When Did Lawns First Become Popular?
The popularity of lawns has a rich history, albeit relatively recent. The concept of close-cut grass appeared in Europe, where wealthy families would display these manicured grass lawns on their land.
Do Lawns Hurt the Environment?
Modern research has found that classic lawns are harmful to the environment. They typically consume more water than other plants, fail to provide food for pollinators, release pesticides in the local water sources and use plenty of resources.
The Cost of a Lawn
The cost of maintaining a closely cut lawn can be significant for a household, depending on its size, how fast the grass grows and any contract you sign with a landscaping maintenance company.
Even if you do it yourself, you will incur various costs, such as the cost of mowing equipment, pesticides, herbicides, fertilisers and more. Thus, you can expect to pay between $50 and $100 per month in maintenance costs if you maintain your own lawn and possibly more if you engage a professional company to assist you with the maintenance of your lawn.
3 Alternatives to Grass Lawns
Here are 3 environmentally friendly alternatives to grass lawns:
Paver and Gravel Landscaping
You can create layers, sitting areas, a campfire, raised garden beds and walking paths in your backyard with pavers. You can also fill in the adjacent patches with gravel to create a manicured look.
Succulent Gardens
Succulents are ideal for homeowners who prefer a low-maintenance yard. They will also add beautiful greenery to your outdoor areas without requiring too much water.
Mulch
Mulch comes in many shapes and sizes and can look fantastic around a house. Combine it with succulents, trees, bushes and garden beds to design a garden worthy of envy.
Create an Environmentally Friendly Yard Today
You can consider alternatives to the classic lawn if you want to protect the environment, reduce water waste and spend less money and time on lawn maintenance. Landscaping with pavers can help you achieve a highly presentable look with only a fraction of what a lawn costs in the long term.
Fulton Brickyard is one of the leading suppliers of pavers and other landscaping materials in Melbourne. We offer a large catalogue of pavers, bricks, sleepers and more to help you transform your backyard. Contact us today to see how we can help with your landscaping needs.