How To Make Your Yard More Dog Friendly
April 28, 2021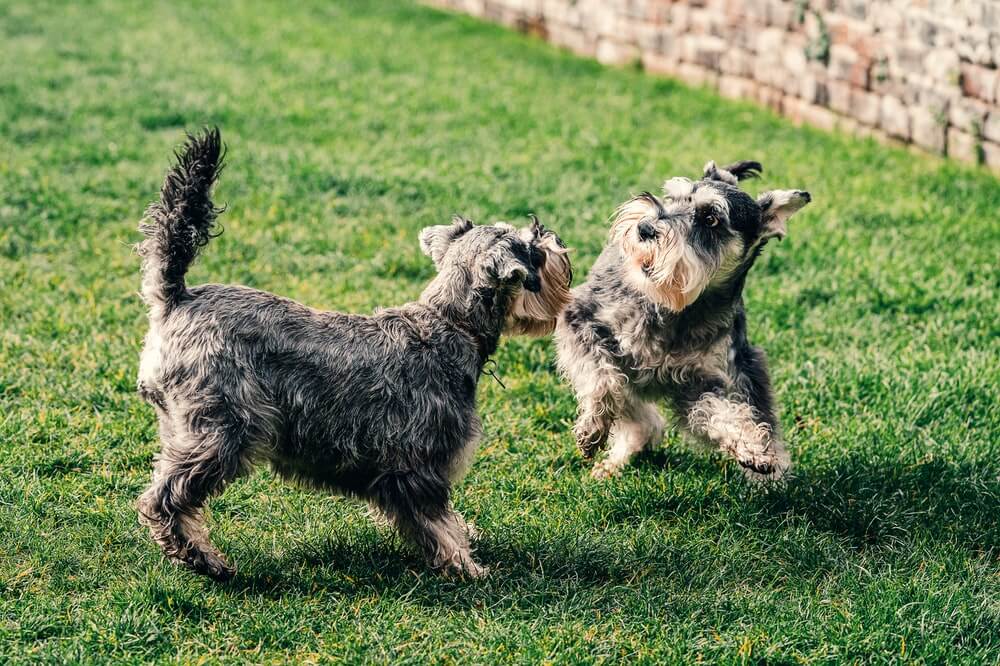 When your dogs aren't playing with you or subtly enquiring whether it's dinner time yet, they'll likely be found outside.
If you've just moved into a new property, or if you are looking to give your existing yard a makeover, factoring in the needs of your pooch is key. Here are just some of our top ideas to point you in the right direction when it comes to making your yard dog friendly.
Artificial Turf
As well as having a space to run around in, your yard is where your pet is going to be going to the bathroom several times a day. This can wreak havoc on a natural lawn, due to nitrogen in urine essentially killing grass leaving it with bald patches.
A popular solution is to use artificial turf instead. We sell 7 different types of artificial turf, which also has the advantage of being hygienically clean. It can be installed quickly, meaning no waiting for grass seeds to grow, nor do you have to mow your lawn ever again! Therefore, artificial turf is also ideal for property owners who want a low maintenance yard.
Secure Fencing
Consider how heartbroken you'd be if your furry friend were to escape, especially if you live on a busy road that poses great danger for your animal. High fencing is always recommended for security purposes anyway, but with a dog, it's essential to ensure they cannot jump over your boundary walls.
You could use regular fence panels, but why not opt for a more sturdy wall instead that uses pillars for support? Pillars also offer flexibility for homeowners, because you can use any type of panel in between that you like. For example, you may want to opt for high railings so that your dog can see through them, but equally cannot escape.
Choose The Right Landscaping Materials
Some materials are better than others for dogs to run around on. Loose materials may also pose a hazard should your dog decide they look like a snack, especially as a puppy. Therefore, it's best to opt for a landscaping material that's durable, solid and comfortable to walk on.
A great option for the job is natural stone. From an aesthetic point of view, natural stone will age beautifully and looks great with practically any colour scheme. But for your dog, stone is an easy material to walk on and isn't slippery like a tile would be. Plus, dogs can't eat a slab of stone like gravel or bark!
Avoid Toxic Plants
Amaryllis
Autumn Crocus
Azalea
Cyclamen
Daffodil
Oleander
Peace Lily
Sago Palm
Tulip
The above are some of the most toxic plants for dogs that can be found in Australia so should be avoided at all costs. If you are planning on adding plants to your yard, then it's best to consult your vet to double check the variety is safe for dogs.
Offer Plenty Of Shade
Let's not forget just how high temperatures can get in the warmer months. If your dogs are outside, then they'll need areas of shade so that they don't overheat. Plus, cooler areas will be gentler on their paws too.
There are several options at your disposal here. As well as building an outdoor dog house, retaining walls or sleepers can add height to key areas of your garden, which in turn will create shade as the sun moves around.
Dog Friendly Outdoor Spaces Melbourne
Are you looking to create the perfect pet friendly yard? We'd be more than happy to talk you through the best materials to suit your vision at our retail location in Wantirna, Melbourne.
Alternatively, you can also email us at enquiries@fultonbrickyard.com.au, or give us a call on 03 9887 0134 and we'll get back to you.