The Natural Beauty and Durability of Red Gum Sleepers
January 10, 2022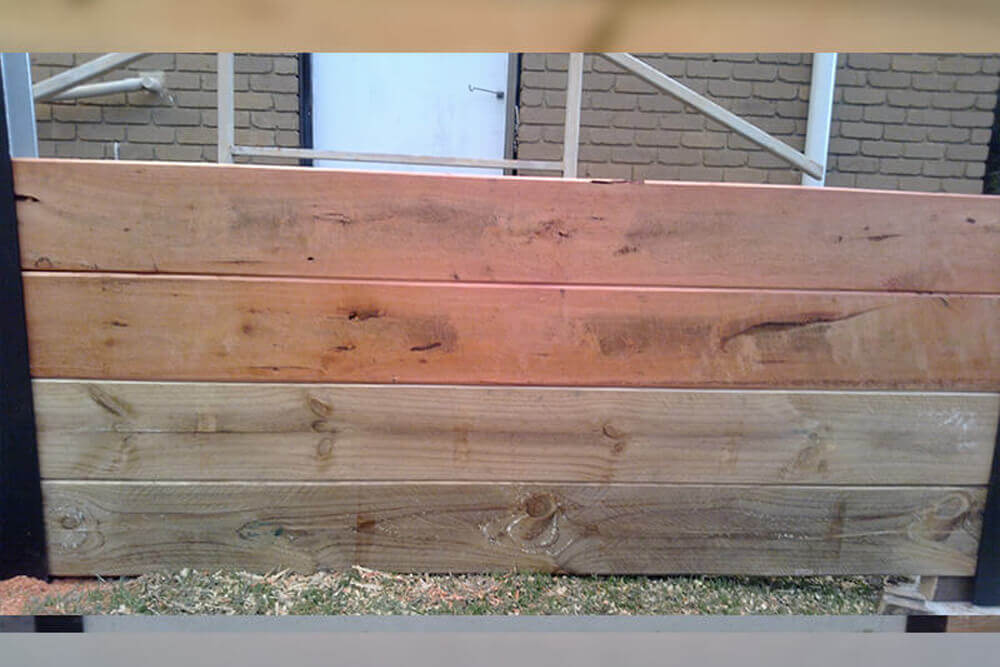 Red gum is a variety of eucalyptus trees found in Australia that is well-known for its durable hardwood timber. Typically used for railroad ties, red gum sleepers are fantastic for landscaping and construction projects.
Red gum wood has been used for railroad ties (or railroad sleepers) since the construction of the first railways. Red gum wood requires no staining treatments, is durable, and strong enough to hold a heavy amount of weight.
Because of this, sleepers made from red gum wood are regularly used for retaining walls, fences, and other projects. As a bonus, it also has a natural and attractive red colour ingrained in the wood.
What Makes Red Gum Sleepers So Strong
Red gum wood is a type of hardwood that is heavy, hard to cut, and very dense. This gives it the durability to be used for railways or retaining walls. Together with jarrah wood and other species of eucalyptus, red gum wood is renowned for its strength. For instance, a 5cm thick plank of red gum can sustain a weight of over 500 kilograms!
The timber is close-grained and very hard, becoming stronger if aged in a dry, warm environment. In these conditions, red gum sleepers harden more and retain their properties. As a result, they become a more sturdy and effective barrier.
Pros and Cons of Red Gum Sleepers
Red gum sleepers are great for construction work and various outdoor projects. Here are some of the pros and cons of this beautiful hardwood.
Pros
They won't warp: compared to pine or other softer types of wood, red gum wood won't warp, crack or break under pressure.
Red gum is resistant to termites, moisture, and weather: even when not treated with preservatives or other treatments, red gum wood is resistant to termite and water damage.
Cons
Well-aged sleepers can be harder to find: if you like the look and properties of aged red wood timber, you might have to look around for aged timber sleepers.
Red gum wood is expensive and less environmentally sustainable than other solutions, such as concrete.
Getting Your Very Own Red Gum Sleepers
When building a project from wood, you need to know what kind of timber to use. The wrong choice can lead to costly mistakes. If you need timber that will last long and support a lot of weight, go with recycled or newly produced red gum for optimal results that will last a long time and only become more resilient over time.
Red gum sleepers are more expensive than other solutions, with the price of a sleeper ranging from $20 to $50 in general. Installation can add to the cost but considering their durability and weight capabilities, the long-term results are well worth it.
To keep costs in check, and ensure the best quality, get your red gum sleepers locally from Fulton Bricks & Paving Supplies. Our team of professionals can provide you with reliable advice and help you acquire the tools you need for your home improvement projects at the lowest possible cost.