Outdoor Relaxation with Brick Seating and Benches
May 26, 2023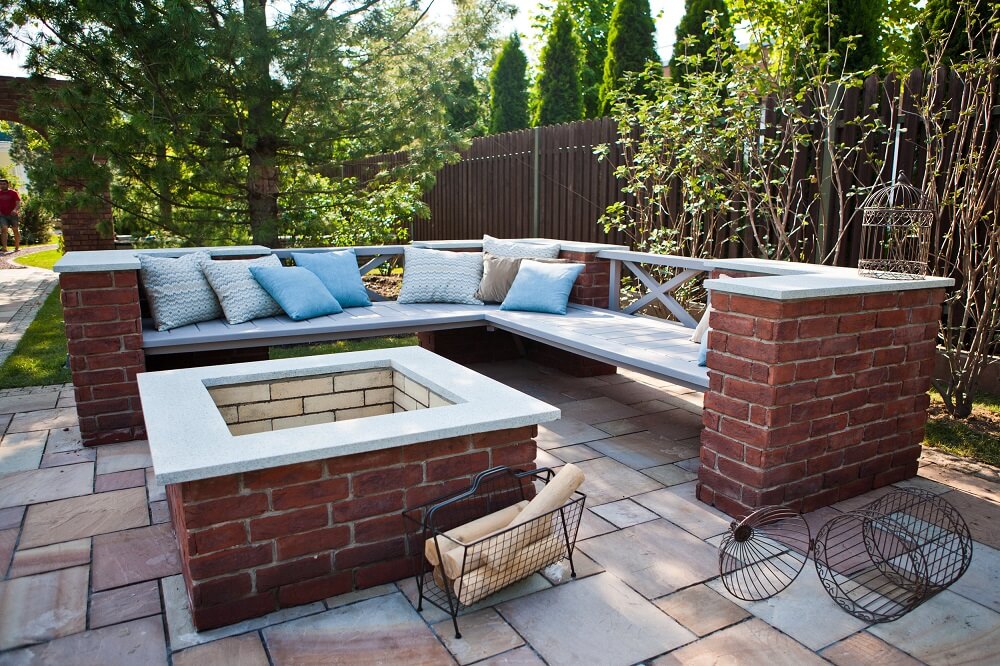 One of the many perks of owning your own home is that you get to have full control over the design and aesthetics of your home. If you own a home with a front or back yard, you get even more freedom to design your space, with countless options for landscaping and gardening. One of the many ways that you can create an inviting outdoor landscape or relaxation is by using bricks to make seating spots and benches. In this post, we take a closer look at how you might do so.
Types of Brick Seating and Benches
There are two primary ways for you to incorporate brick seating and benches into your outdoor landscape. The first option is for you to create built-in brick seating. Built-in brick seating typically takes the form of small nooks or integrated brick benches along walls and other platforms. These can be designed to blend seamlessly into your landscape and can be a great way to work with limited outdoor space.
On the other hand, if you have more space available outdoors, consider building freestanding brick benches. There are various ways you can do this. For instance, you can build a straight or curved brick bench along a garden pathway. You can also create a circular brick bench that surrounds a central location, such as a water feature or a fireplace. This provides your guests and visitors with and area to congregate and makes for a great socialising venue.
Enhancing Comfort
On its own, bricks don't always make for the most comfortable seating surfaces. Thus, it may be a good idea for you to enhance the seating surface of your brick seats or benches by adding cushions or seat pads for additional comfort. You can also consider adding backrests for added comfort, especially if you're intended to spend a lot of time outdoors.
If you opt to add anything to your brick seating or benches, it is also a good idea to ensure that you choose a material that is weather-resistant. This will help you ensure that it is able to last well into the long term and does not become waterlogged when it rains, which might attract pests and insects.
Maintenance and Care
After installing your brick seating or benches, maintaining them regularly is essential if you want to ensure that they retain their function and aesthetic appeal in the long run. It would be good to incorporate their cleaning into your regular cleaning schedule. When cleaning your outdoor brick seating, inspect them as well to ensure that they do not have any damage, such as cracks or chips, as this can affect their structural integrity as well. If you identify any damage, repair it immediately to prevent it from worsening.
Bricks and Pavers in Melbourne
For all your brick and paver needs in Melbourne, Fulton Brickyard has got you covered. We are a leading brickyard with decades of industry experience, and we offer a variety of products for any construction or outdoor project, including Boral bricks, pier caps, pavers and much more. Contact us today for more information!
Image Source: Landworx