Paver Stones vs. Concrete: Which Is Better for Around Your Pool?
April 28, 2023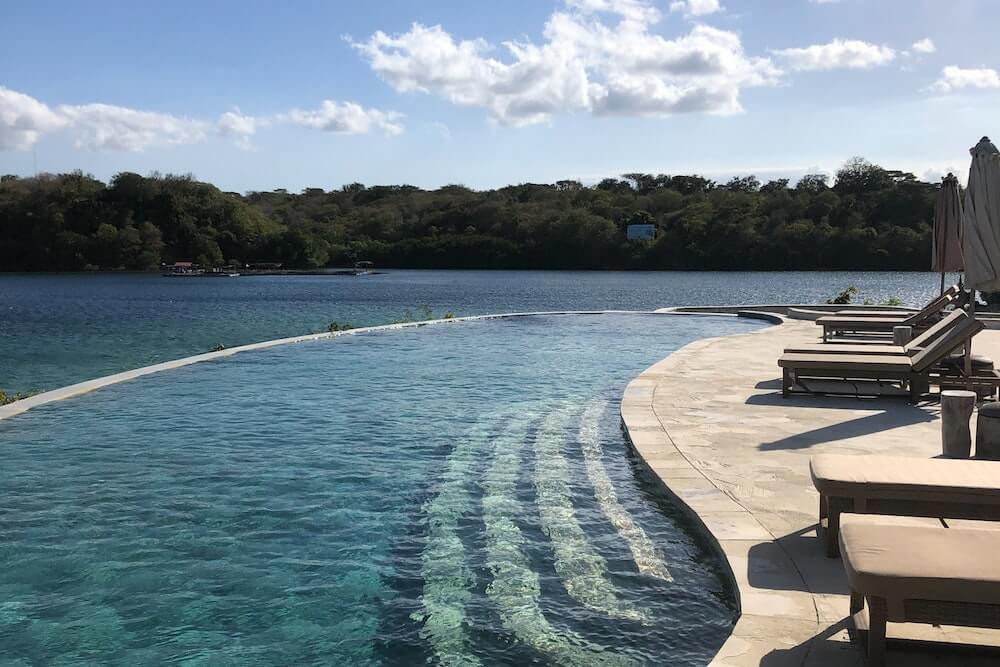 A stylish and functional swimming pool area can enhance your outdoor space and enable you to have a cooling retreat on a hot summer day. There are various design options for landscaping around the pool, but not all are built equal. Choosing the right hardscape to complement your style and needs can be tricky, with concrete and paver stones being two of the most popular options.  
In this post, we compare concrete and paver stones to help you decide which is better for your pool.
Why Is Landscaping Around A Pool Important?
Proper landscaping around your pool will make it safer and more functional while elevating its overall appeal and aesthetic value. How you approach your landscaping can affect the level of maintenance that your pool requires. A structurally damaged pool can also pose a health risk and a hazard to you and your guests.
In Australia, all pools must comply with AS 1926 Standard, which ensures pools are safe for children. The proper landscaping can help you ensure that your pool and poolside areas are safe environments. As such, it must be easy to access and suitable for children to use without supervision.
The Pros and Cons of Paver Stones for Poolside Landscaping
There are good reasons why paver stones are such a popular material for pool hardscapes. However, they have advantages and disadvantages, including:
Pros
Paver stones are very safe for pool decks because they are slip-resistant.
They are versatile, providing more design solutions for the area.
Pavers are usually very durable, but they are also easy to repair when damaged.
Cons
The installation of paver stones is labour-intensive work, and it can take a while.
Regular cleaning is required.
Natural materials cannot absorb all the water, so additional drainage is required.
The Pros and Cons of Concrete for Poolside Landscaping
Concrete is one of the most frequently used building materials for pool hardscapes. Here are some of its pros and cons:
Pros
Very affordable and is easy to find.
It is multifaceted and can imitate any material – from wood to natural stone.
Concrete is low-maintenance, so it doesn't require any special care.
Cons
Concrete can be less durable and inevitably crack over time.
It is tedious to repair because colours are difficult to match.
Concrete can be very slippery, depending on the type.
The Final Verdict
Planning your pool landscape can be a challenge. Using the right materials can enhance both the aesthetic appeal and the functionality of your pool hardscape. To determine whether concrete or paver stones work better for you, consider each of their pros and cons in relation to your needs and personal preferences.
Fulton Brickyard offers a fantastic array of landscaping materials for you to choose from. Whether you decide to hardscape your pool area with gorgeous terracotta pavers or use the highest-quality concrete sleepers, you will find what you need with us. Contact us today for all your building supply needs!