Unique Architecture: Tree Houses Around the World
February 27, 2023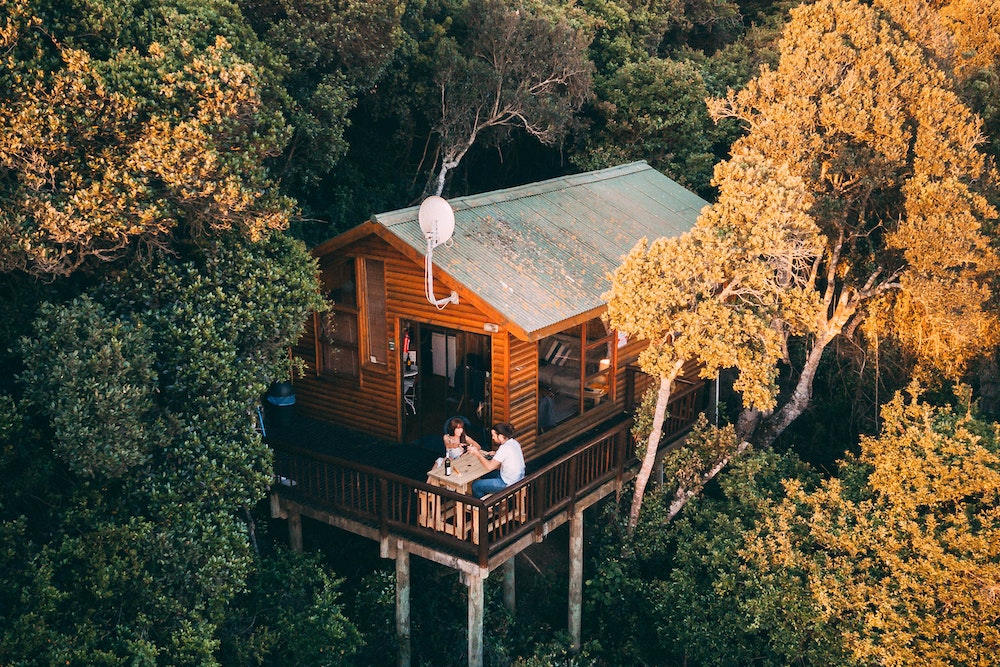 When we talk about houses, we tend to imagine traditional buildings with a foundation, brick or concrete walls and an A-shaped roof. However, many people are now increasingly choosing to live in non-traditional homes.
Such trends are emerging due to a growing ecological conscience amongst many homeowners. Homeowners are increasingly looking for more unique, innovative and environmentally friendly ways to live, from tiny homes to shipping containers and even living in a tree. In this post, we take a closer look at one such type of accommodation: tree houses.
The Treeful House, Okinawa, Japan
The Treeful House in Nago, Okinawa, is a dream project of Satoru Kikugawa. Inspired by a book, he searched far and wide for a tree big enough to sustain a whole house. Eventually, he built an architectural wonder around a large Akagi tree and a spiral staircase around it. His goal was to show how we can live in communion with nature and have a fully functioning home without disturbing the living organism supporting it.
The Half Tree House, New York, USA
This astounding house lies in a forest area of Barryville, New York, and is completely surrounded by nature. There is no road access, electricity, or piped water, and the challenge was to create a plan achievable by weekend builders with a limited budget. 
This eco-friendly home adapts to the landscape and finds support from the trees around it. The flat roofing is a waterproof membrane, and the exterior walls are made from Scandinavian tarred pine lumber. 
Pigna, Malborghetto, Italy
This breathtaking tree house in an old forest in Pigna, Italy, mimics the nature around it. It is shaped like a pine cone and tiled with larch wood shingles. The three-story house lies ten meters above the ground, offering beautiful views of the Alps.
Around the Oak, Halle, Germany
The German architect, Baumraum, created this fabulous tree house around two oak trees in a German forest. It features steel rods, wood, and zinc metal and has a minimalistic design concept.
Danilchik Family TreeHouse, Washington, USA
This Swiss chalet is the perfect picture of a classic tree house. The TreeHouse Workshop Company built this gem for a couple who owns part of the forest in Port Orchard.
Blue Mountain Tree Houses, New South Wales Australia
This unique place in New South Wales features tree houses built high above the ground in the gum trees. You can overlook the gorgeous treetops from the floor-to-ceiling glass windows.
From the Ground Up
If you want to live in a tree house, it's crucial to remember that tree house living is often challenging since it entails creating a living space around natural elements. Tree houses require sturdy terrain if they are partly on the ground. You can fortify the structure by building retaining walls from concrete sleepers. These can help limit erosion and ground-shifting to keep your tree house where it should be.
Nonetheless, no matter what kind of home you eventually choose to live in, Fulton Brickyard can help you with all your building and paving supply needs. We offer a wide selection of high-quality landscaping materials ranging from pavers to concrete sleepers in Melbourne and the surrounding areas. Contact us today to find out more!