What Are Pier Caps?
January 26, 2021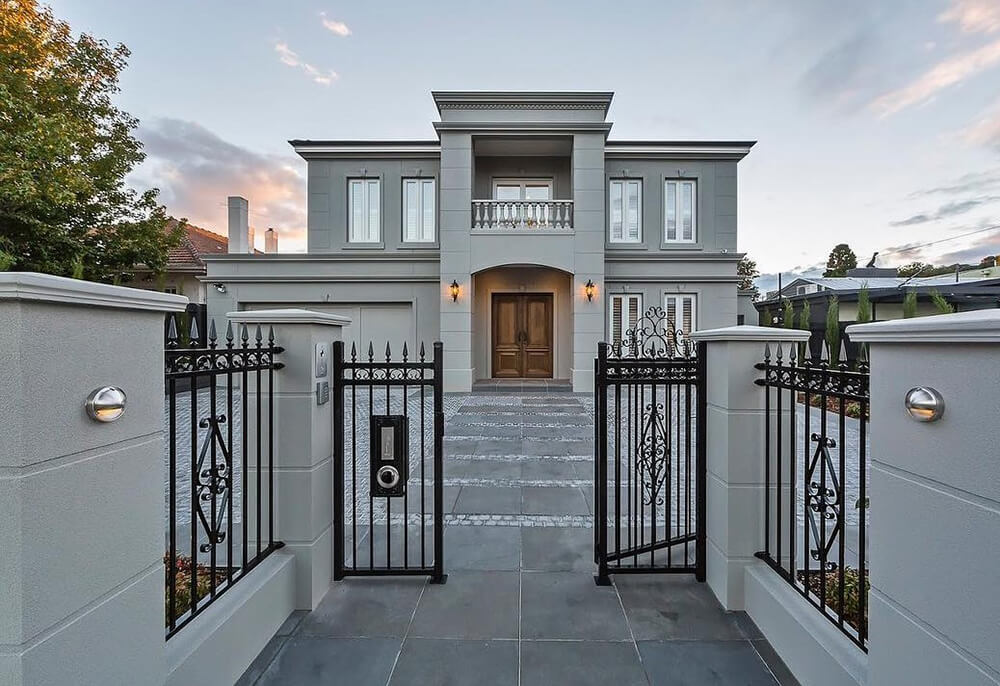 As with any building project you wish to undertake, it's often the finishing touches that make the biggest impression. This is certainly the case with pier caps, which sit on top of brick or concrete pillars and walls.
Adding a striking finish to the look of your exterior premises, pier caps can give your property some serious curb appeal. Versatile, durable and aesthetically pleasing, pier caps are the must-have accessory for your garden landscaping project. Here's everything you need to know about pier caps to tell you more. 
Pier Caps: An Overview
Pier caps sit on top of an existing structure, most commonly a wall or brick gate post. They can be used on their own, or provide a level base for an additional decorative feature such as a ball or a finial. This allows you to personalise the look of your property, with a huge amount of options available for finials in particular.
Also known as Capitals, Cappers, Tops and Coping Stones, pier caps come in a range of styles and materials. This includes wall capping that fits both single and double brick structures.
What most people don't know is that pier caps have a practical side too, in that they protect the underneath structure from water damage. Instead of rainwater getting into the brickwork and potentially affecting the brick and mortar of the whole structure, the pier cap effectively acts as an umbrella, siphoning the water away from the structure and onto the ground instead.
What Type Of Pier Cap Should I Use?
Size: Thinner pier caps can go on top of fencing (single brick). Pier caps can also have more of a square shape when used on the top of wider brick structures such as gate posts. The size will depend on what needs capping, so ask your contractor if you're not sure.
Material: You need to consider the material of your wall or post, seen as pier caps can be made from concrete or natural stone. Ideally, the materials should match up, especially as it will mean they will weather nicely together. 
Roof shape: Consider the shape you'd like on the top of the pier cap. Some pier caps are flat on the top, which makes them ideal for affixing other adornments on top. This, of course, will come at an additional cost and is down to personal preference.
Traditional pier caps have a pyramid shaped roof. This makes them a statement feature on their own and will give you years of protection, not to mention a neat finish.
Pier Caps Wantirna
Need further help or advice with all things pier caps? Fulton Bricks & Paving Supplies is located in Wantirna, Victoria. Our yard stocks a wide array of products for all your building needs, including pier caps. We'd be more than happy to advise you on the best pier caps to suit your particular project at our retail location.
Alternatively, you can also email us at enquiries@fultonbrickyard.com.au, or give us a call on 03 9887 0134 and we'll get back to you.