What Are The Benefits Of Artificial Turf?
March 30, 2021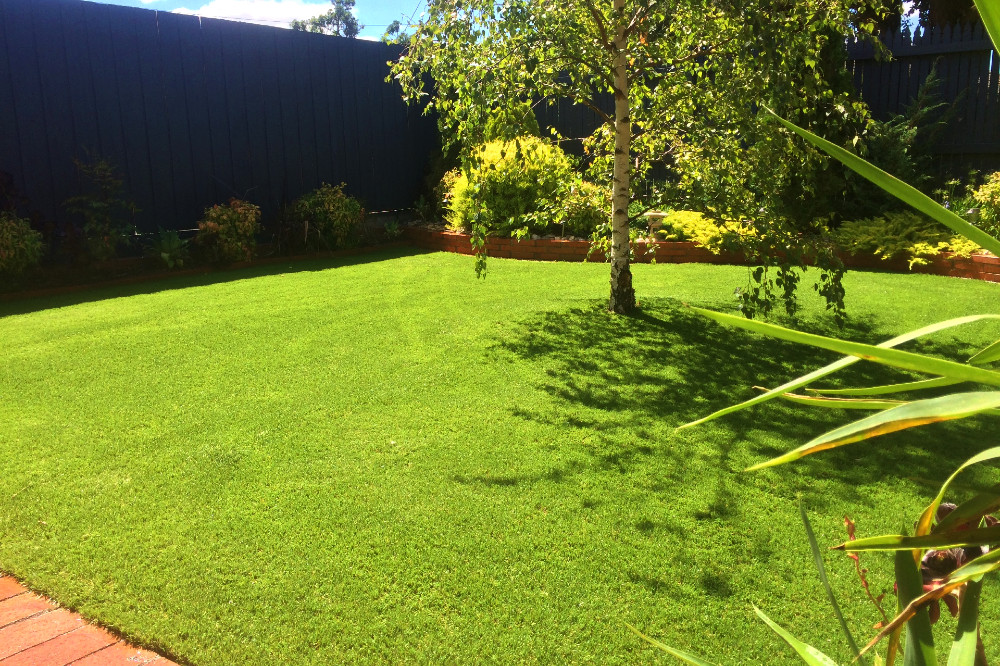 Artificial turf is made using synthetic fibres to look like real grass without any of the pitfalls associated. After all, while a beautifully manicured grass lawn may look the part, as soon as it's used for recreational activities such as sports or even by your pets, it can soon ruin the look of it. Plus, grass never stops growing which means endless work is involved.
Therefore, artificial turf offers the perfect compromise. If you're looking to landscape your backyard or even your sports court, artificial turf has a lot of benefits to enjoy. Here is just a snapshot.
Low Maintenance
Let's cut right to the chase. Few people have the time or even inclination to maintain a grass lawn, especially if you have a busy lifestyle or are less physically able. A grass lawn needs mowing very regularly, in addition to having treatments applied to keep its colour and even take care of moss or fungus. How are you supposed to find the time to do this around working or juggling a family?
With artificial turf, the idea is that you spend more time enjoying your outdoor areas rather than maintaining them. As well as never having to cut artificial turf, it's also UV-resistant so it won't fade or look parched like real grass. Not only is this great for property owners, but better suits rented accommodation too. You'll never have to use a lawnmower or apply a bottle of lawn care ever again!
Pet Friendly
You see a lawn as a beautiful spot to catch some rays or play with the kids on. Your pets, on the other hand, see it as one giant toilet. It can be difficult to clean and maintain a lawn used by pets, not least as pet urine will destroy large patches of your grass.
Most pet owners make the switch to artificial turf for these very reasons. Their lawn constantly looks like a mess, and no amount of maintenance can fix the problem.
But when you switch to artificial turf, all of that hassle is gone! Artificial turf is hygienic and very easy to clean, as well as being practically indestructible to pets if they are prone to digging up real grass. So whatever happens on your artificial turf, the consequences are a lot easier to deal with than real grass.


Many Different Styles To Choose From
Think artificial turf is all the same? Think again! In reality, artificial turf comes in many different styles that are suitable for general backyard use, next to pools or even on sports courts. This makes it an incredibly flexible material for all your outdoor needs.
Artificial turf can be cut straight or even curved, depending on the space you have available. With regular grass, it's backbreaking work to try and carve a lawn into shape, especially if you are wanting an unusual shape. That's why it pays to use a material that's compatible with all usage and shape requirements.
Artificial Turf Melbourne
Are you ready to give your outdoor space the wow factor, without having to worry about any of the upkeep? You're in the right place as here at Fulton Brickyard we sell a wide range of building materials for all your outdoor projects, including 7 different styles of artificial turf. 
We'd be more than happy to assist you with any questions you have relating to artificial turf, at our location in Wantirna, Melbourne.
Alternatively, you can also email us at enquiries@fultonbrickyard.com.au, or give us a call on 03 9887 0134 and we'll get back to you.