Holiday Decorating Ideas for Your Outdoor Space
December 27, 2022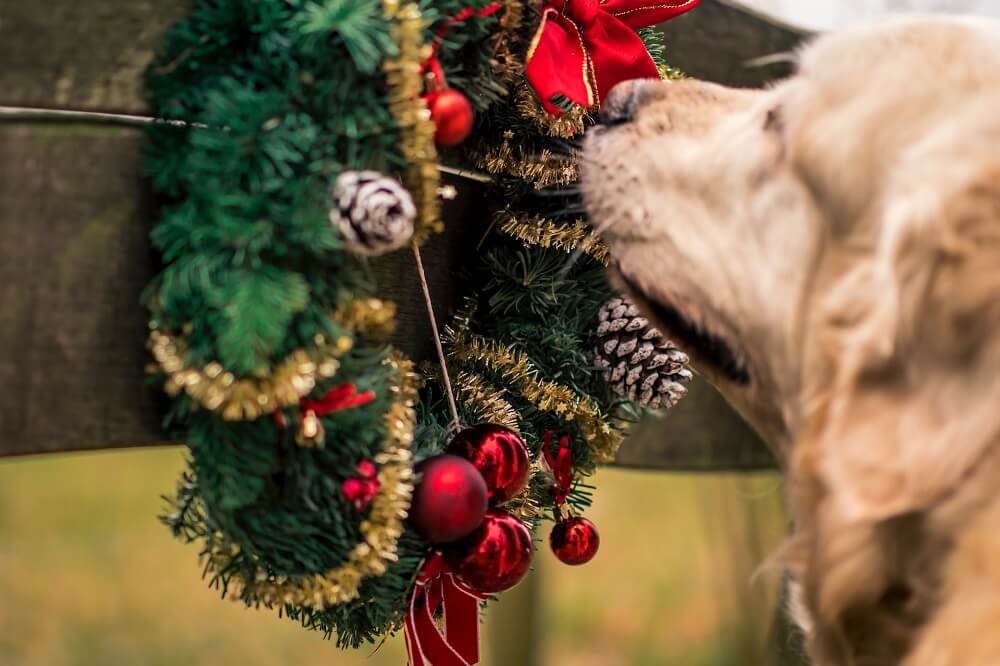 Christmas is a fantastic opportunity to take some time off work, catch up with friends and family, or simply relax at home. Whether you prefer having big dinner parties or watching a movie in peace, decorating your outdoor space can help to make the holiday season much more enjoyable. If you have a backyard or patio that you want to add some festive cheer to, here are some ideas for decorating it for the holidays. 
1. A Clean Sweep
Before installing any Christmas decorations, give your outdoor area a deep clean. Start planning your winter holiday projects early on if you have any renovations or repairs to do, like replacing concrete pavers or adding pier caps to your fencing. If your patio or backyard is well-maintained, you only need to give it a good dusting. For stubborn dirt, use a pressure washer or hire a professional cleaning company.
2. Festive Fencing
Since the fence will be the first thing that passers-by and visitors to your home see, you can consider decorating it with garlands and wreaths. Hanging Christmas lights from the gate pillars and adding bows or wreaths to the pier caps can give your fencing a festive vibe.
You can opt for traditional pine garlands and wreaths or go with more unusual materials this Christmas. Recycled ribbons, paper, eucalyptus branches, and reclaimed wood are all fantastic examples of upcycled crafting materials you can use to decorate your home.
3. Light It Up
Adding well-placed lights is the best way to decorate a space this holiday season. To achieve a more modern Christmas look, you can use multicoloured lights to illuminate your home. Hang string lights from the interior of your fencing to achieve a gorgeous glow over your backyard.  
For an eye-catching effect, use curtain lights on each section of your fence. Consider using solar-powered string lights to avoid using too much electricity for your light installation.
A Warm Glow
If you have a barbeque grill on your patio, you can border the patio cover or canopy with Christmas lights and add candles and lanterns to the tables and sills. This holiday is also a fantastic opportunity to have a campfire or light up your outdoor fireplace.
4. Wreaths and Ribbons
Adding ribbons and wreaths can make any area ready for the celebration. Use your outdoor furniture and fixtures to hang garlands, lights, and wreaths. You can also add mini evergreens to your garden or patio and decorate them with matching ribbons.
Prepare Your Home for the Holidays with Fulton
If it has been some time since you last maintained your yard or patio, it might be time to consider a complete makeover. Replacing your pavers and pier capping with new ones can help to revitalise your property and breathe new life into it. Here at Fulton Brickyard, we offer one of the largest selections of pavers, pier caps and other construction and landscaping essentials in Melbourne. Get in touch with us today to find out how we can help with your next landscaping or construction project.